Michael received a STORM Pride card for choosing to help clean up the classroom without even being asked. Thank you, Michael!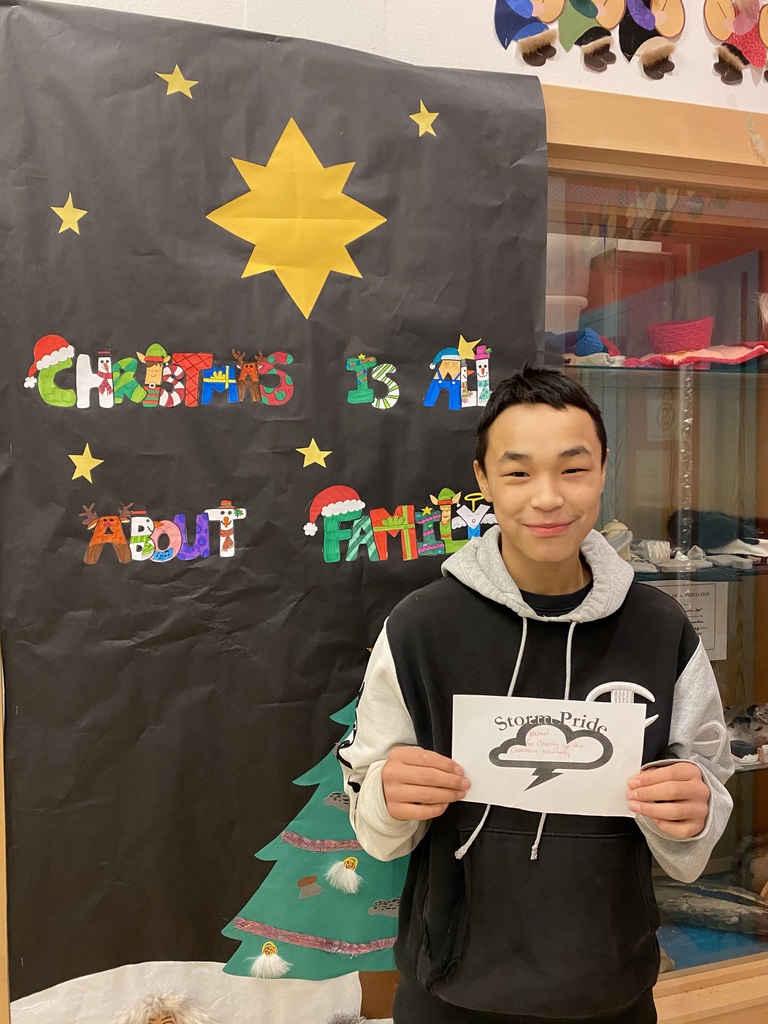 This STORM Pride card goes to Sandra Walston for being the "best" teacher!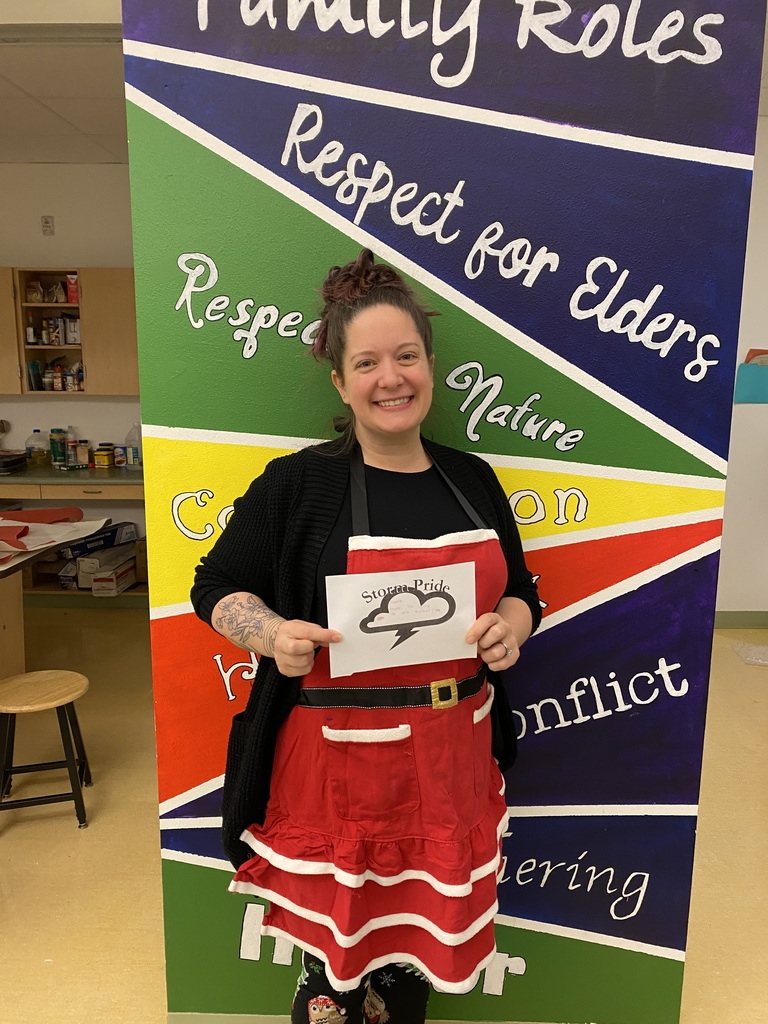 We had a great turnout for lunch today. We wish everyone a Happy Thanksgiving.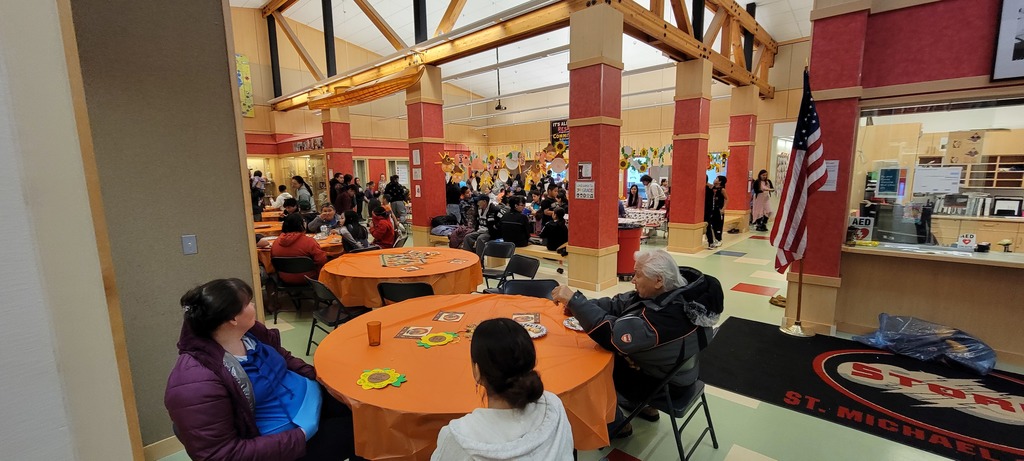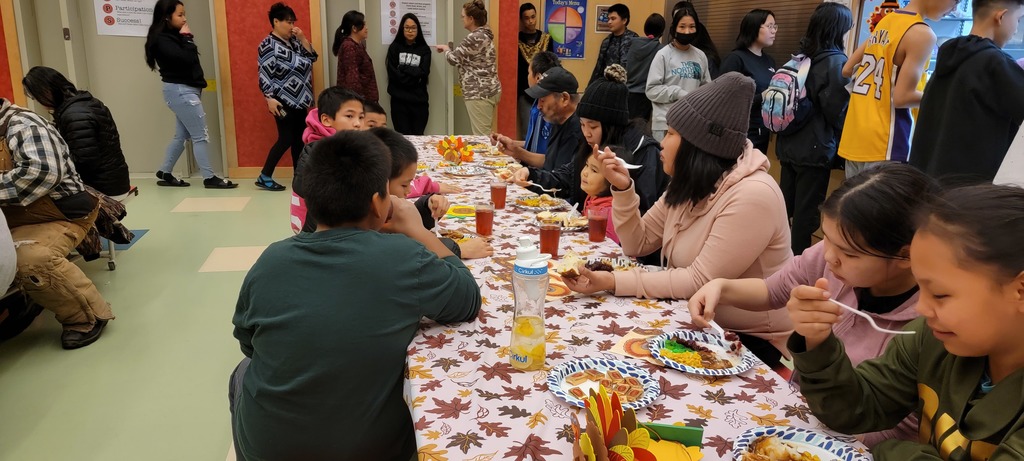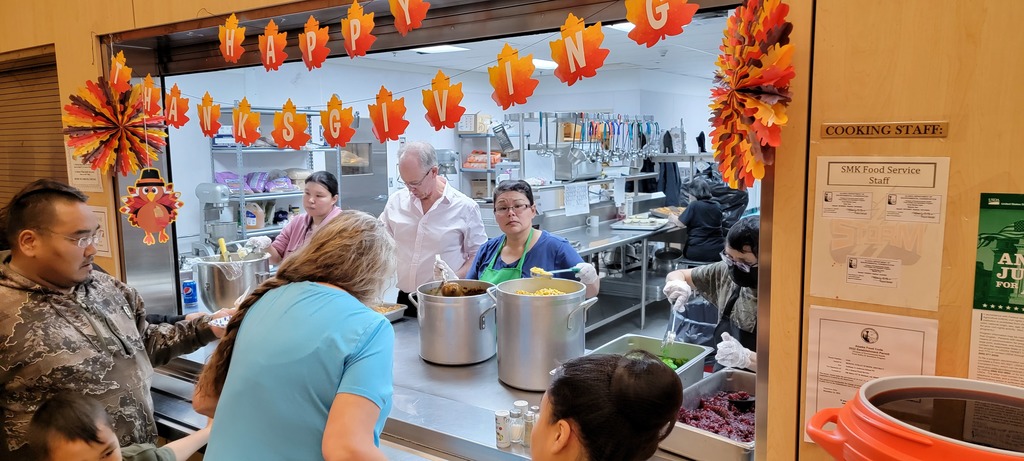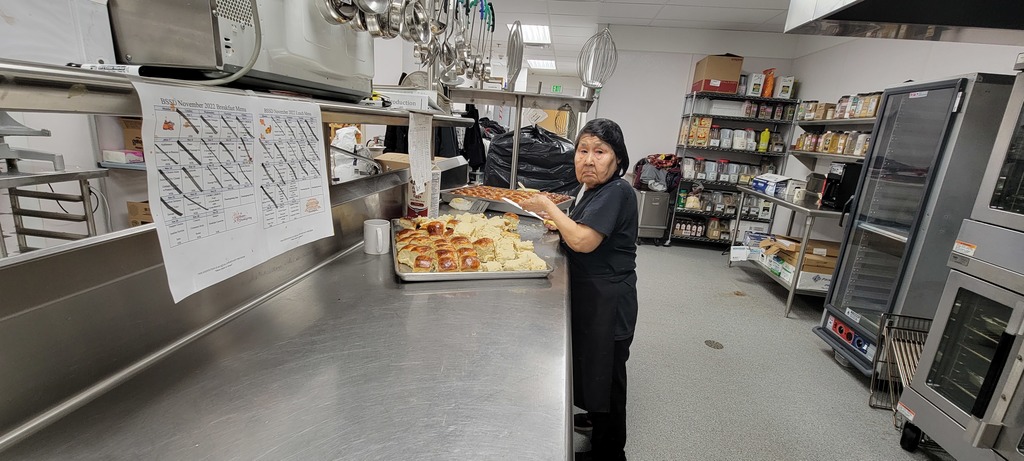 School Thanksgiving Feast. Come and Eat Turkey with Students!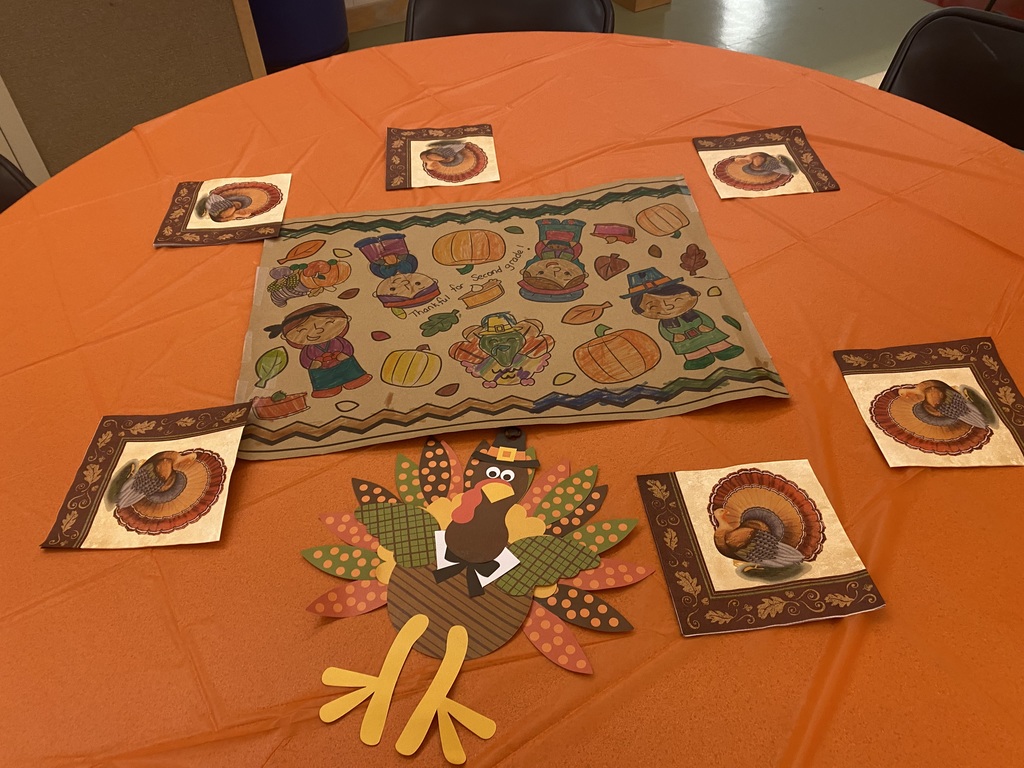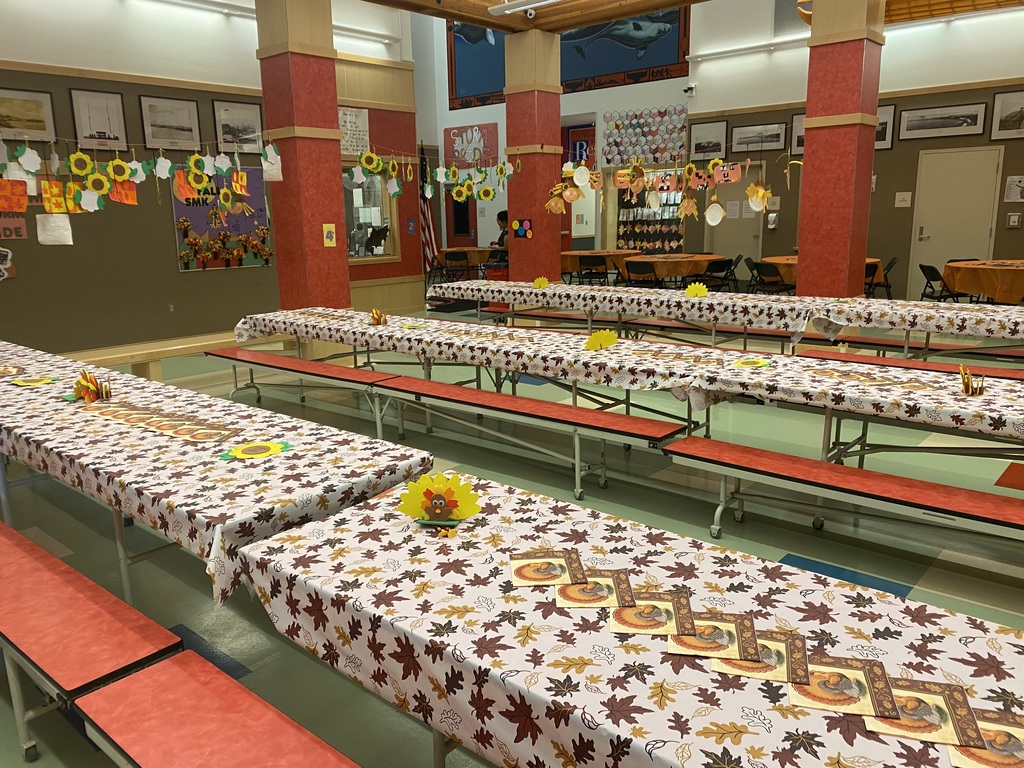 STORM Pride 11/17/22: Rachael Long (helping students tie their shoes and be safe) and Katelyn Oyoumick (finishing her classwork with flying colors)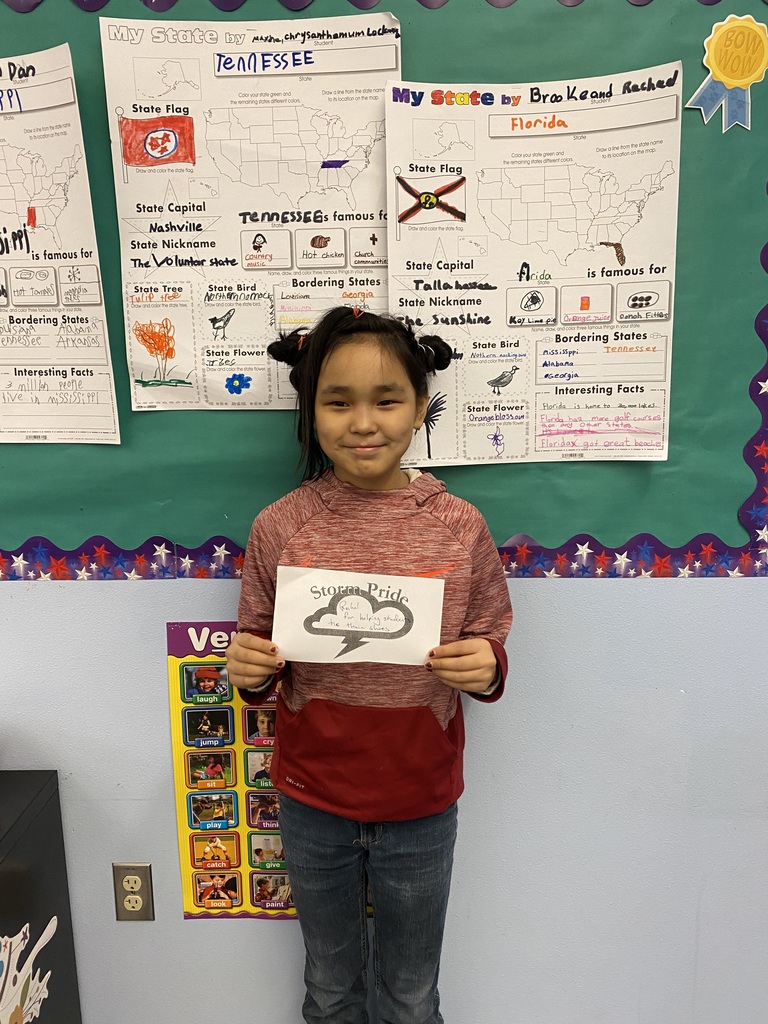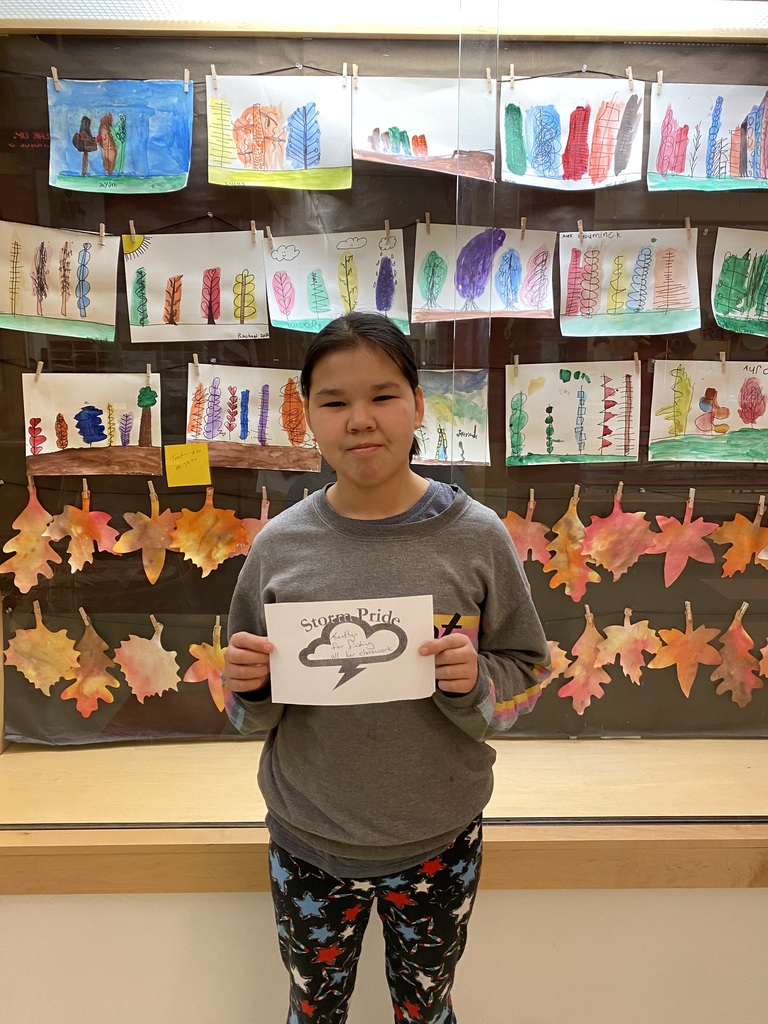 2nd graders Laine and Steffan showed STORM Pride by doing their best reading of Long A and Long O words and sentences. 1st Grader Catelaya showed STORM Spirit on hat day and was very helpful on Monday with her fellow students and teacher.: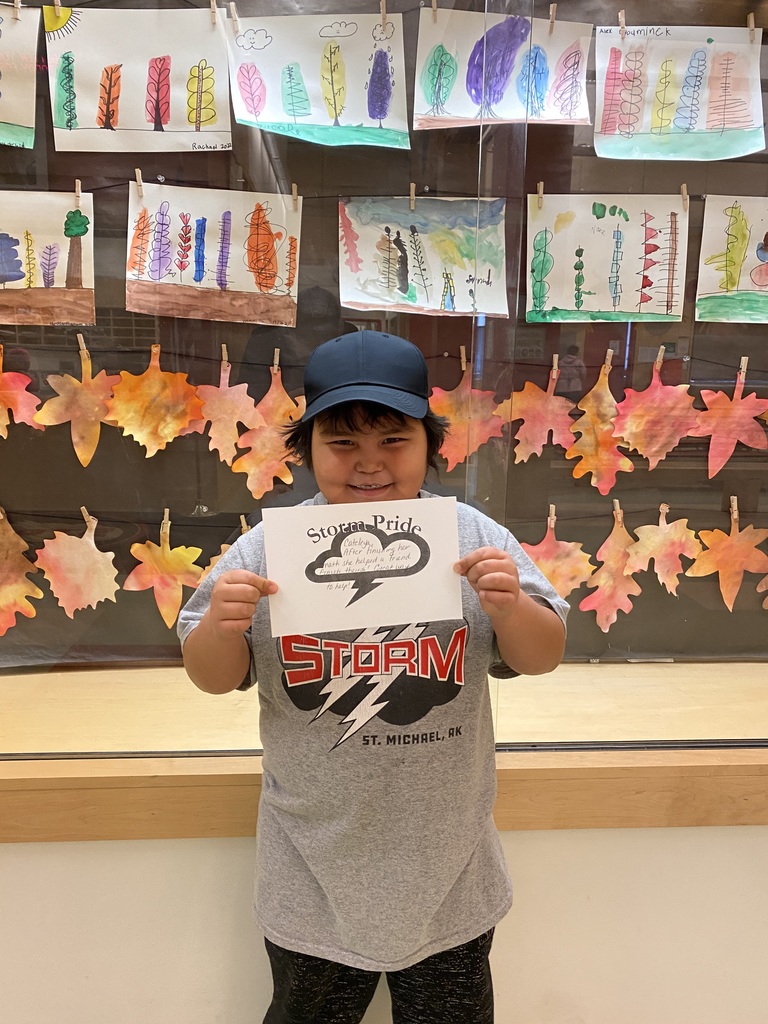 STORM's "Mixed Six" volleyball team won all set games this weekend, beating Unalakleet, Gambell, and Stebbins. Top server was Sam Elachik (male) and Chelsea Washington (female). Showing STORM Pride: Sonny, Chelsea, Maddie, Marion, Harriet, Richard Jr., Sam, and Delilah!

Congratulations to the following students for placing at the 40th Annual BSSD Wrestling and Cheerleading Tournament! Austin Lockwood: 1st-Wrestling Momoki Huxel: 2nd-Wrestling Carson Pete: 2nd-Wrestling Lelah Kobuk: All American Cheerleader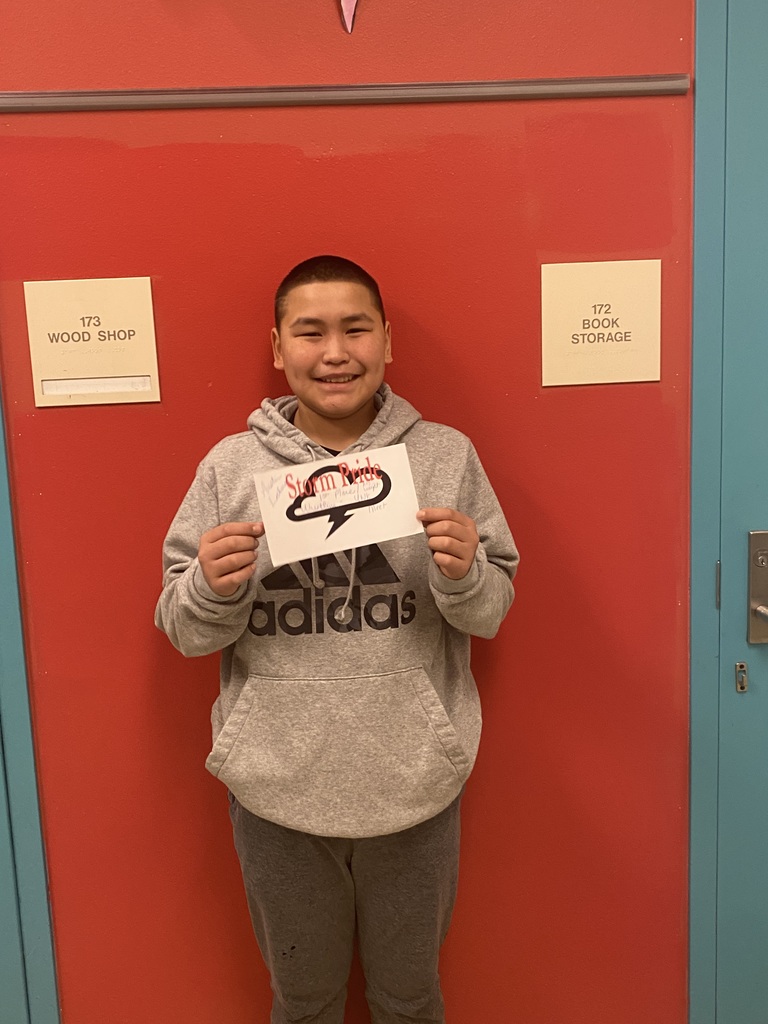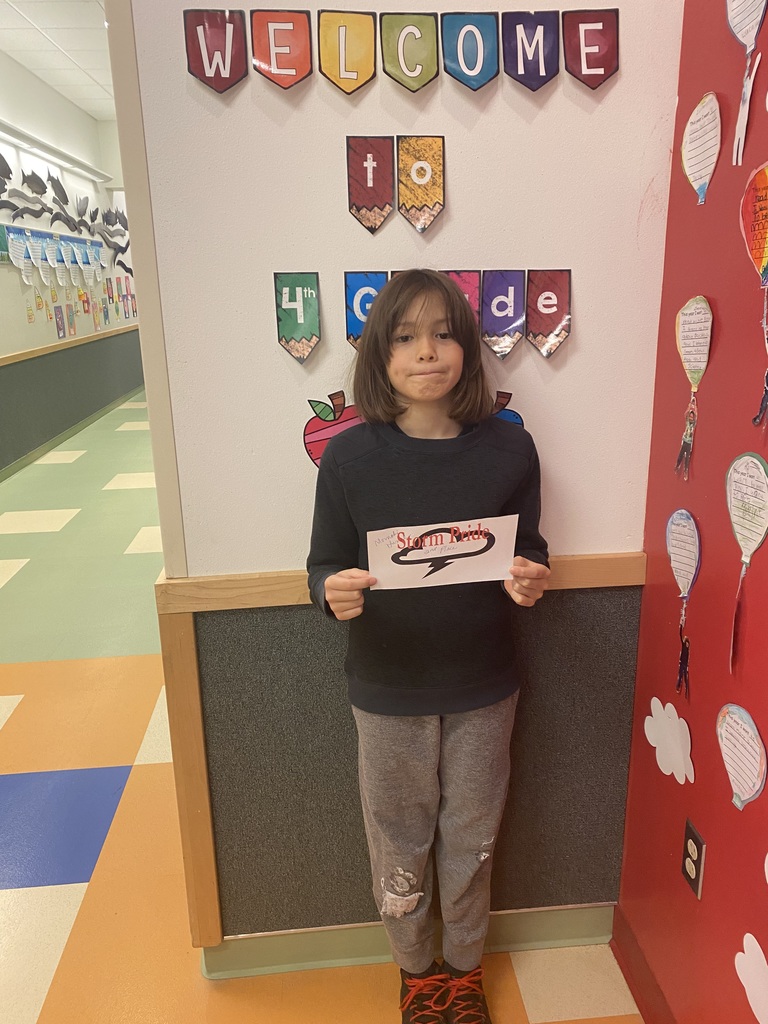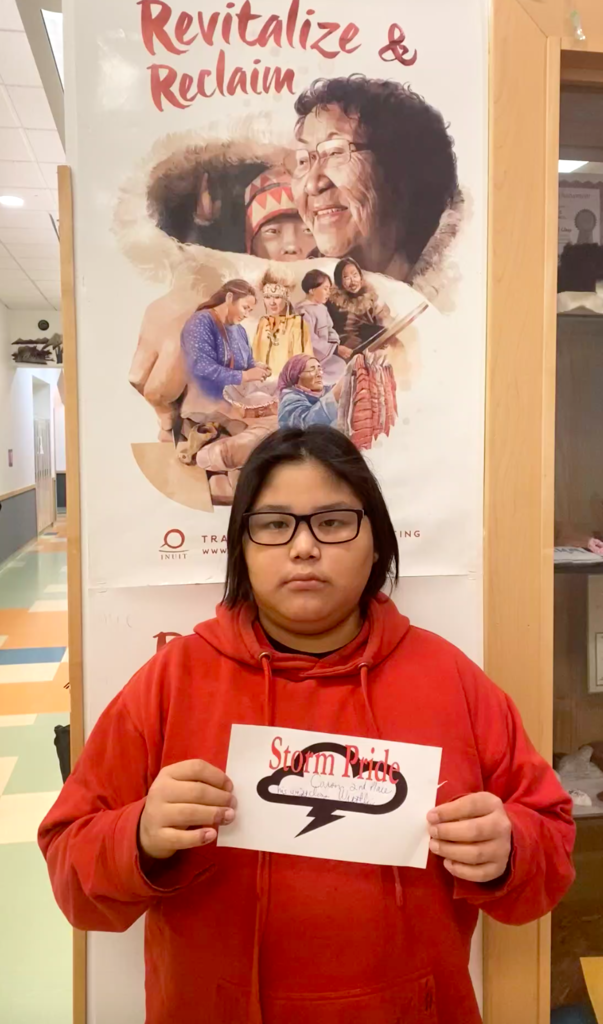 Way to show STORM Pride: helping at lunch, working hard during fraction centers, and completing missing assignments!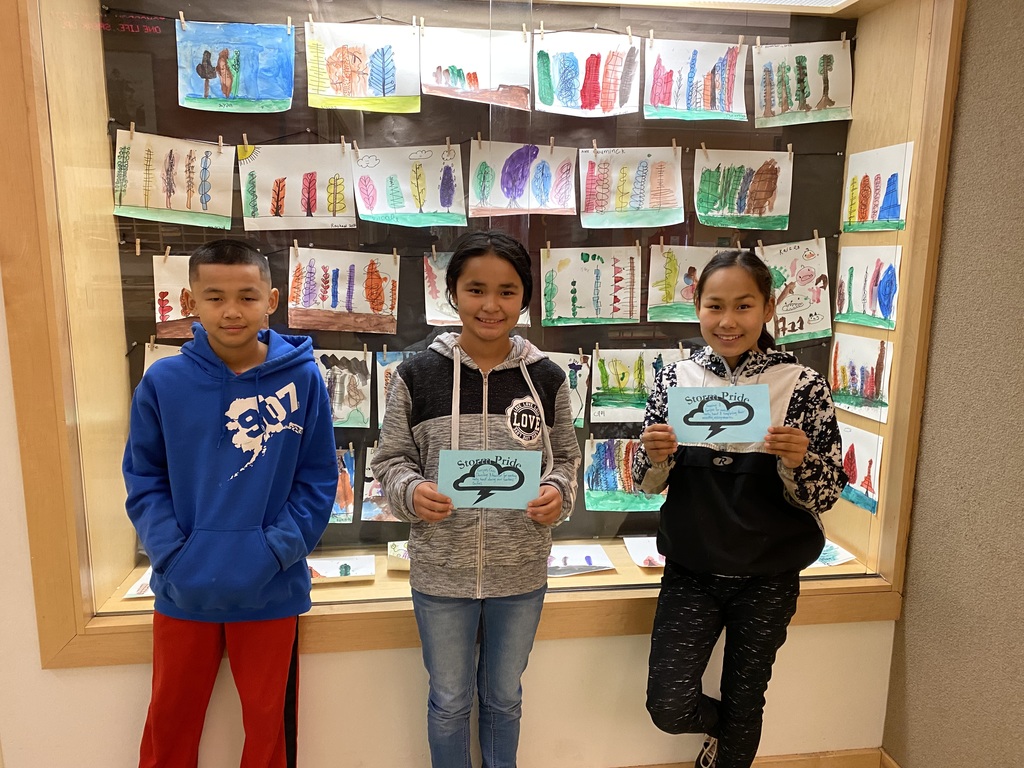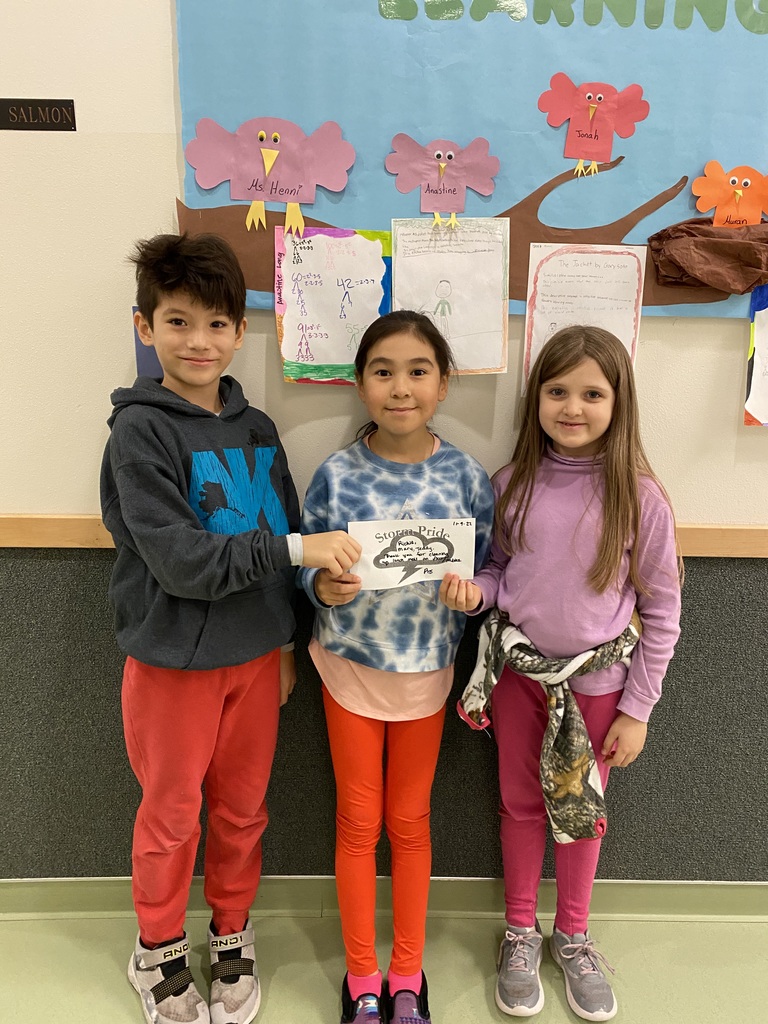 Showing Storm Pride by helping set up the gym for awards with STORM Pride: Donald, John, Dmitri, Seth, and Austin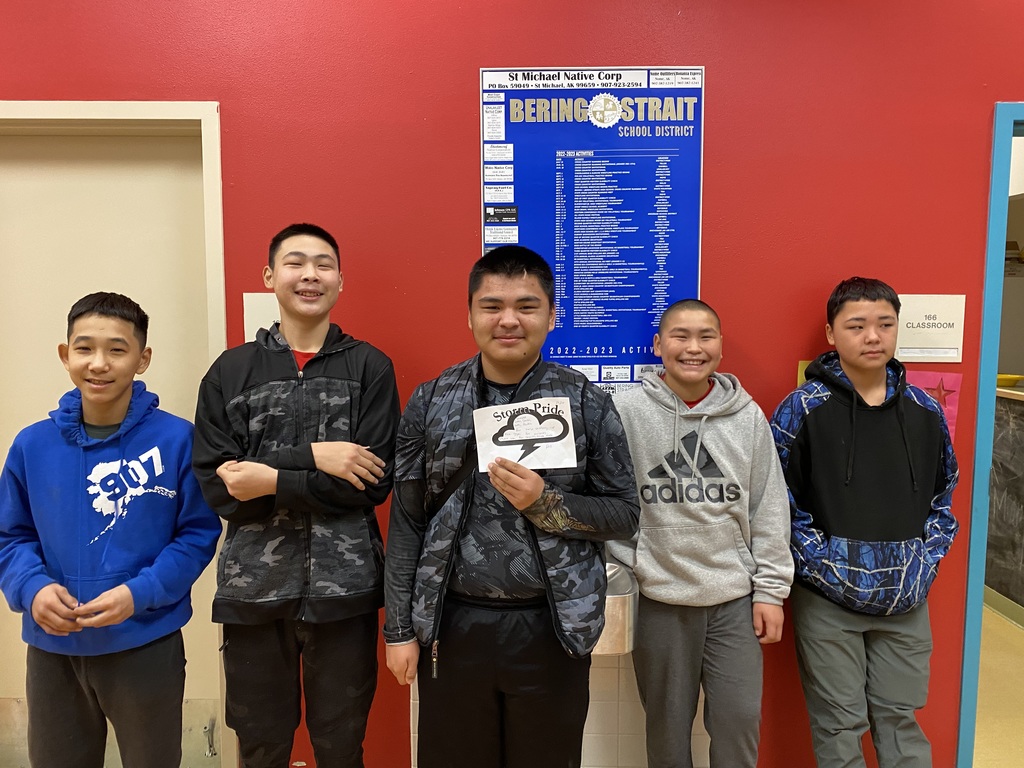 Thank you to all SMK Staff both present and non-present fall 2022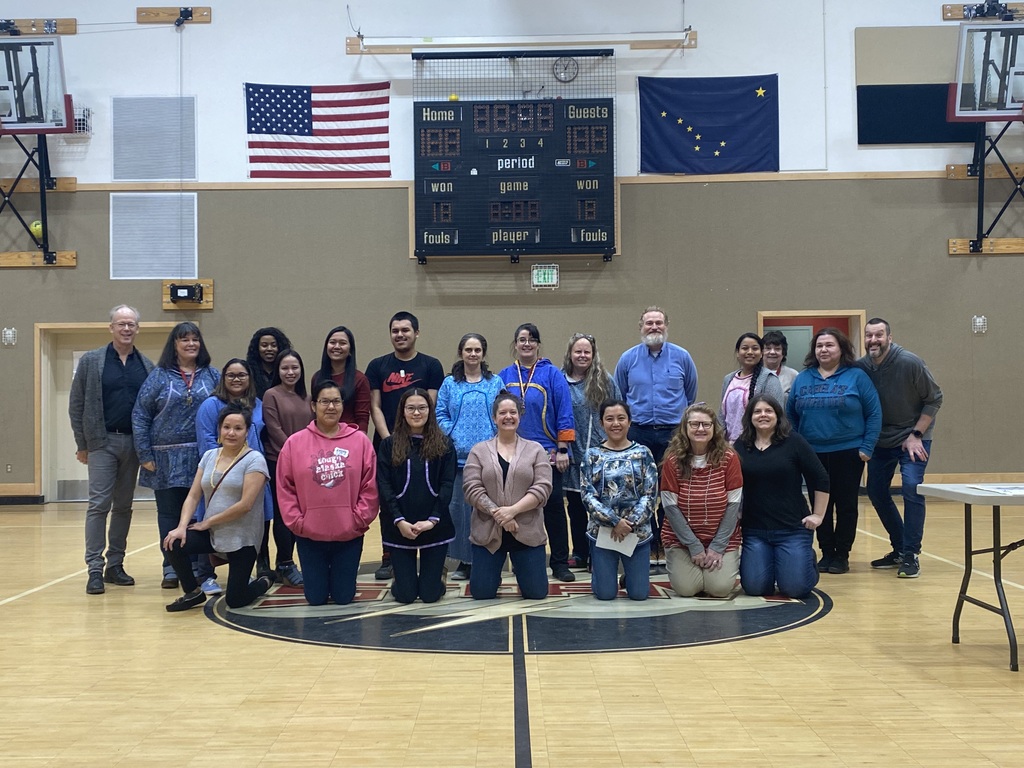 And More High School Awards! Go High School!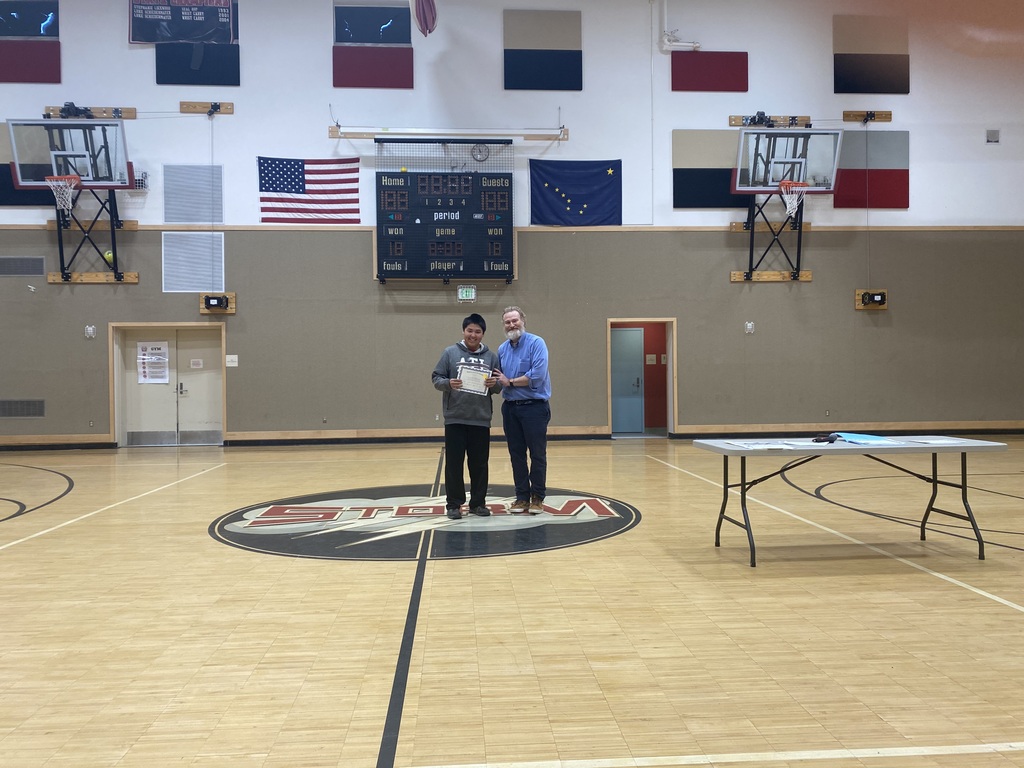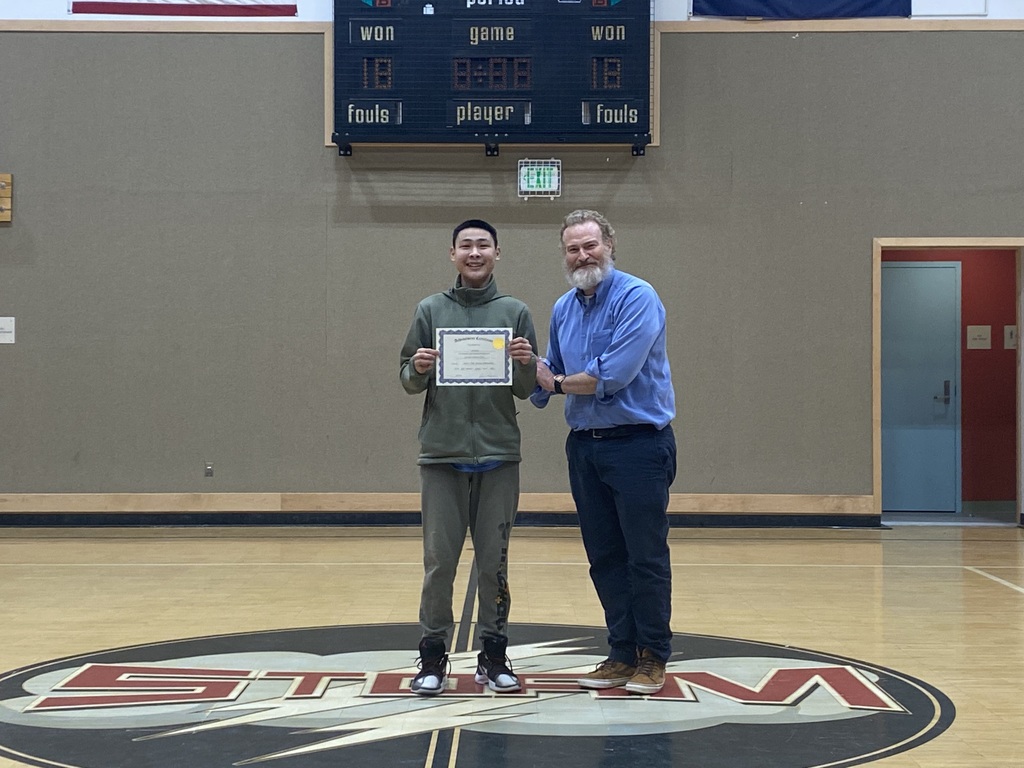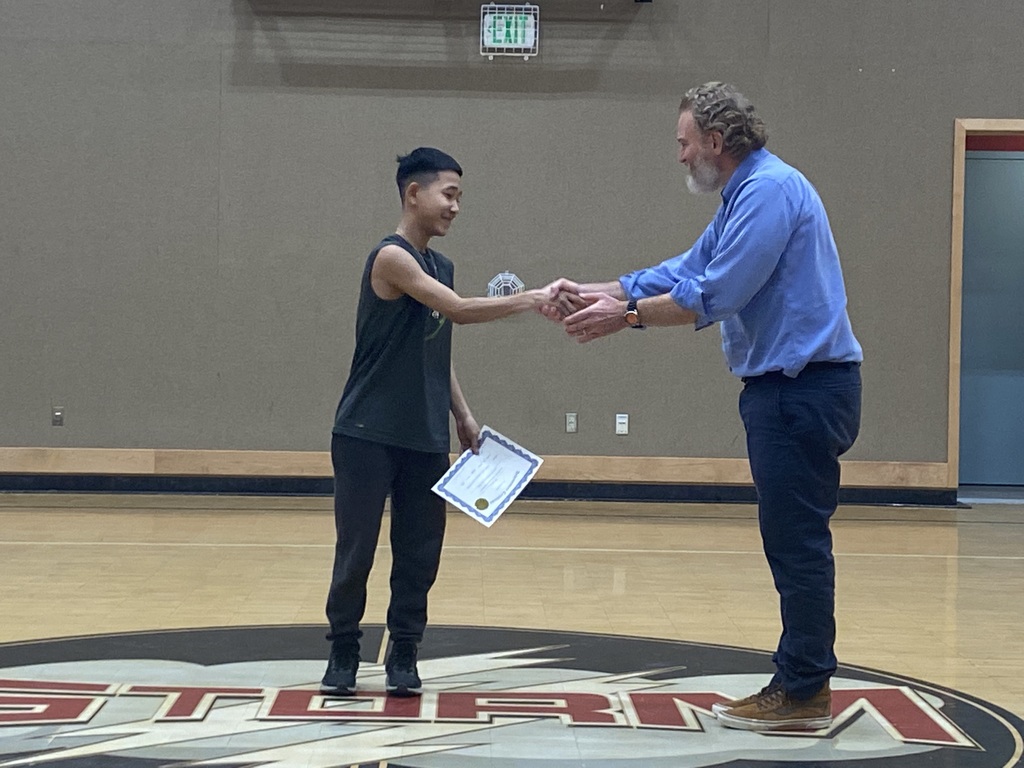 More High School Awards!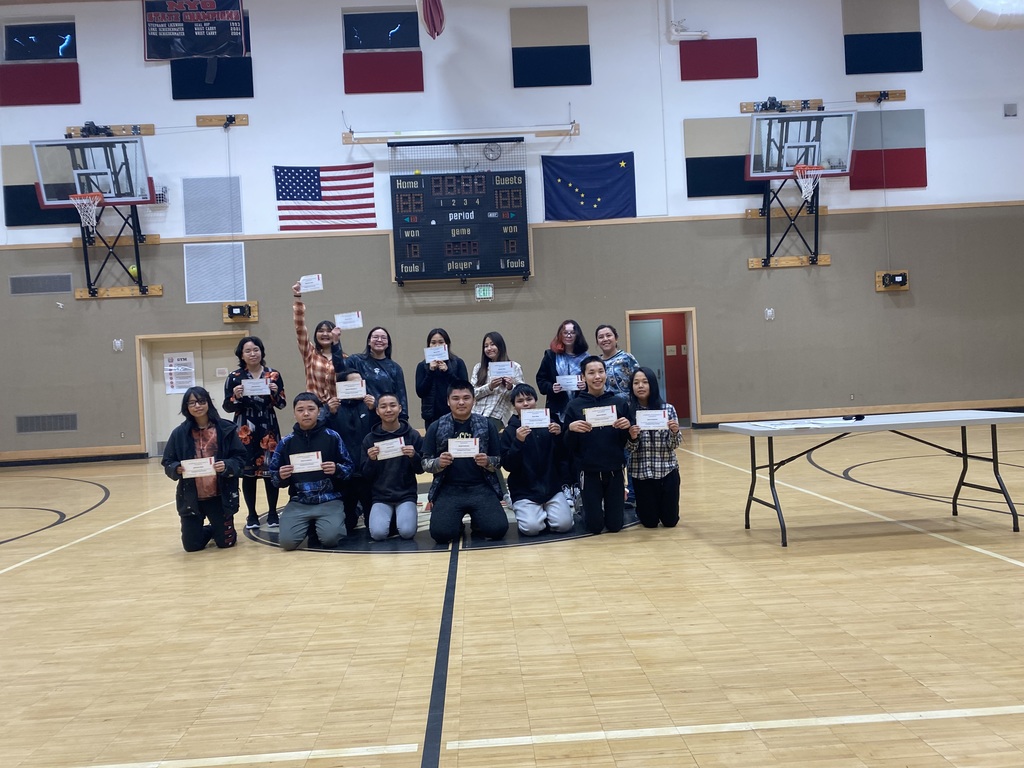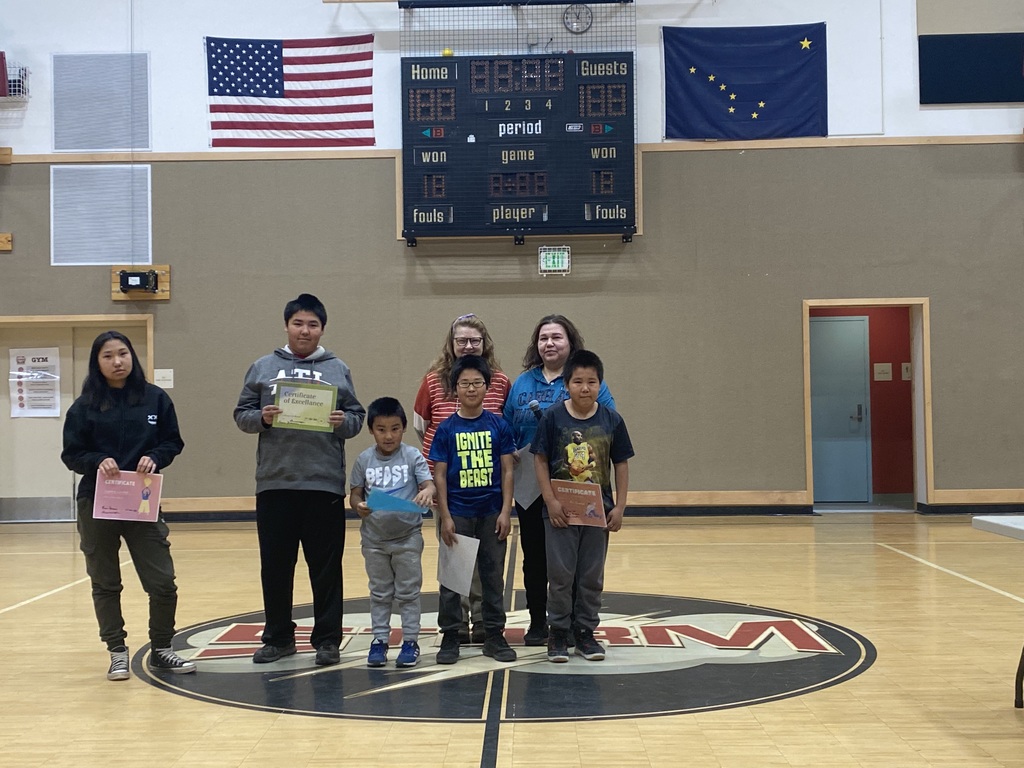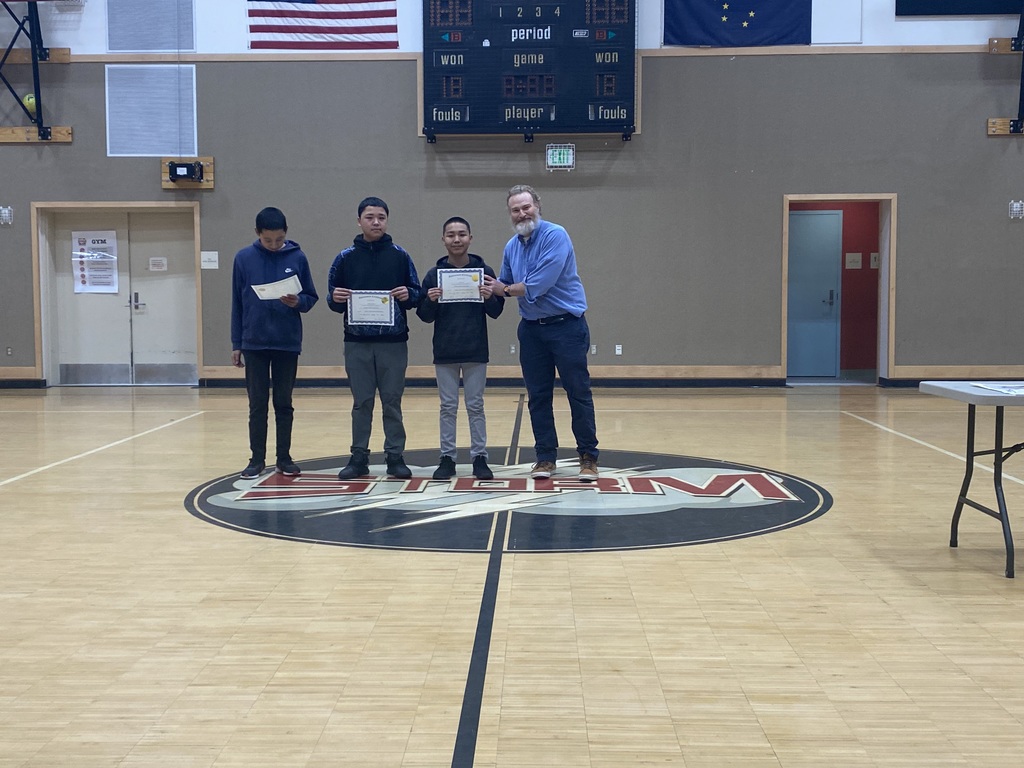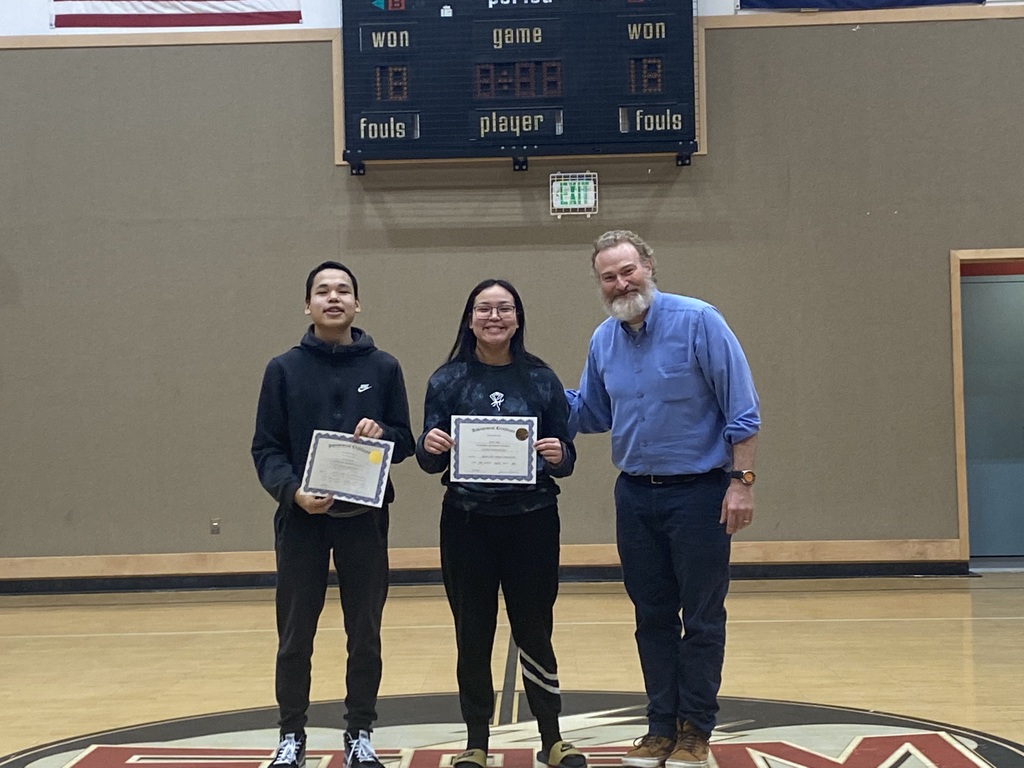 High School Awards!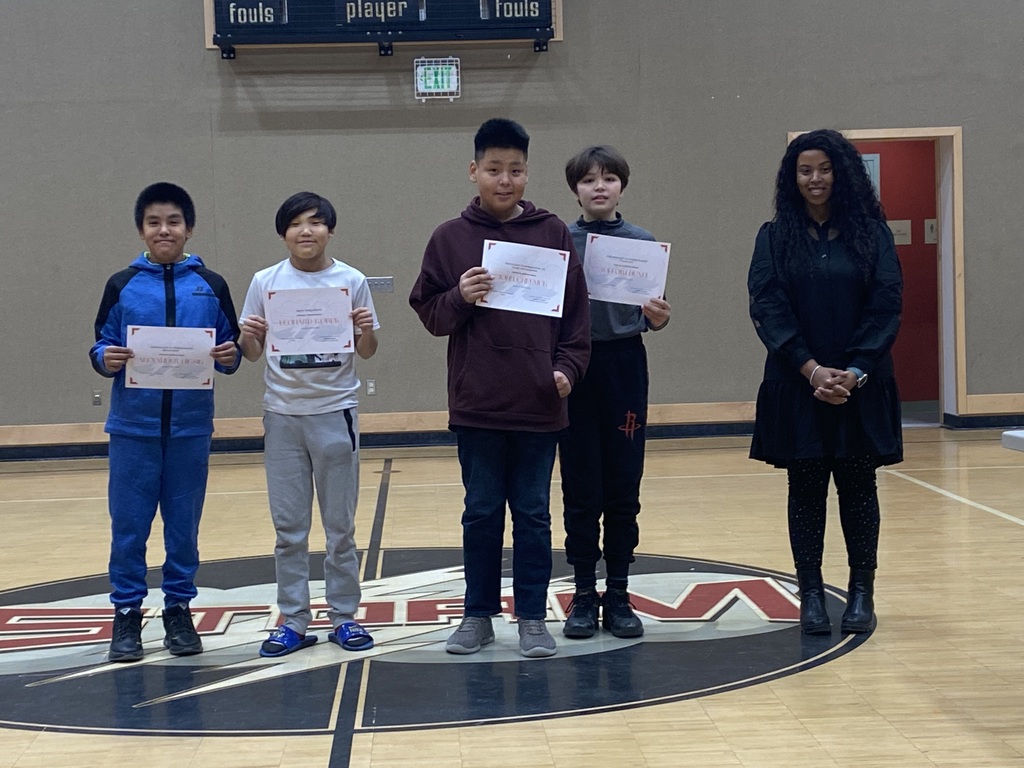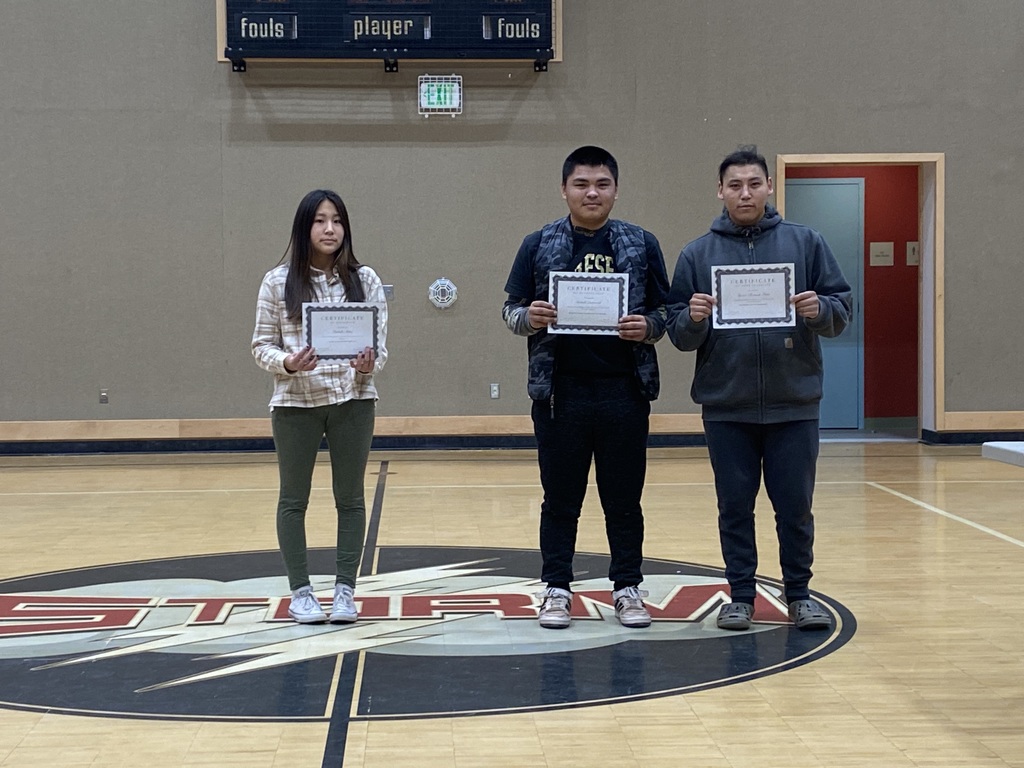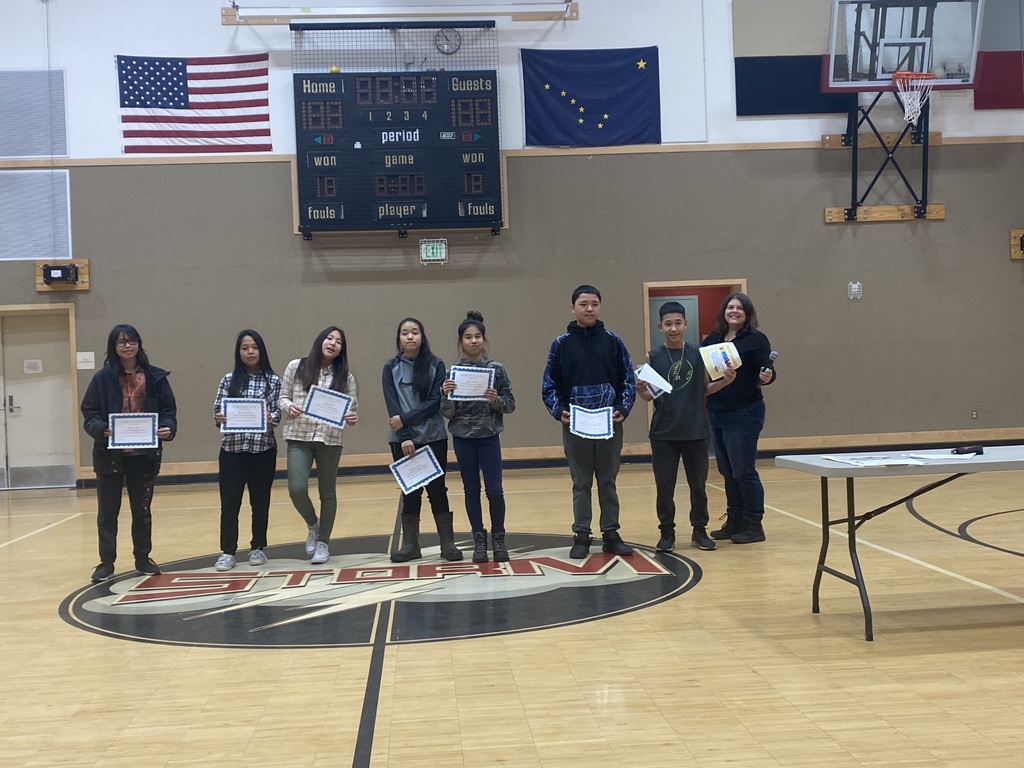 More Awards!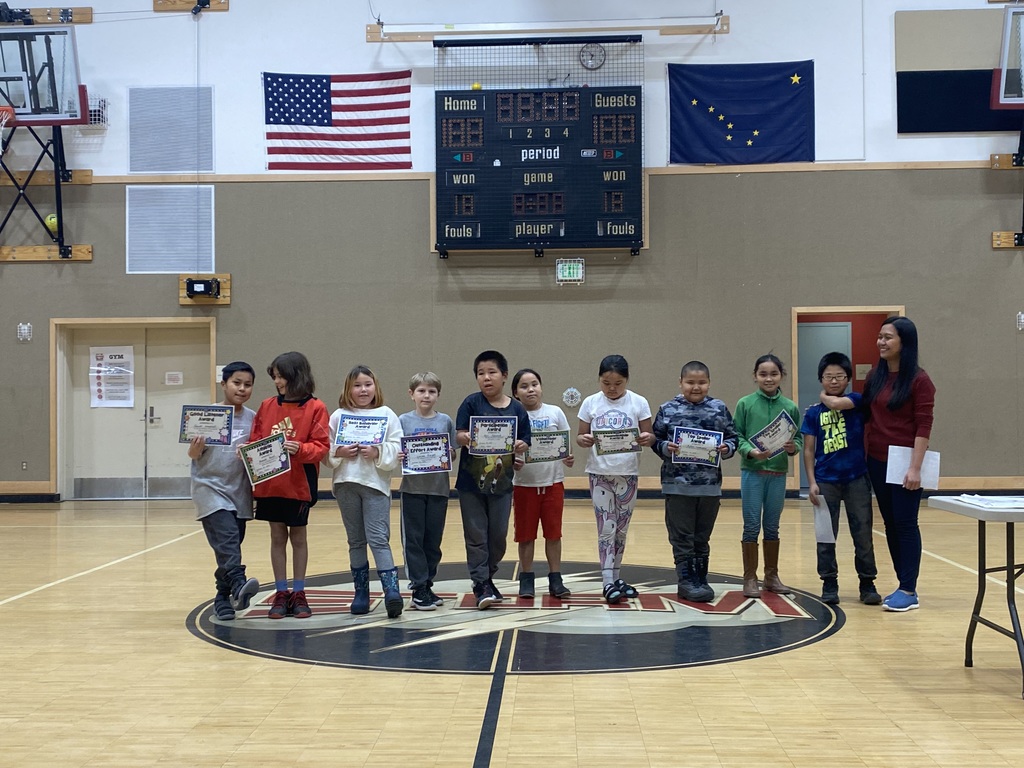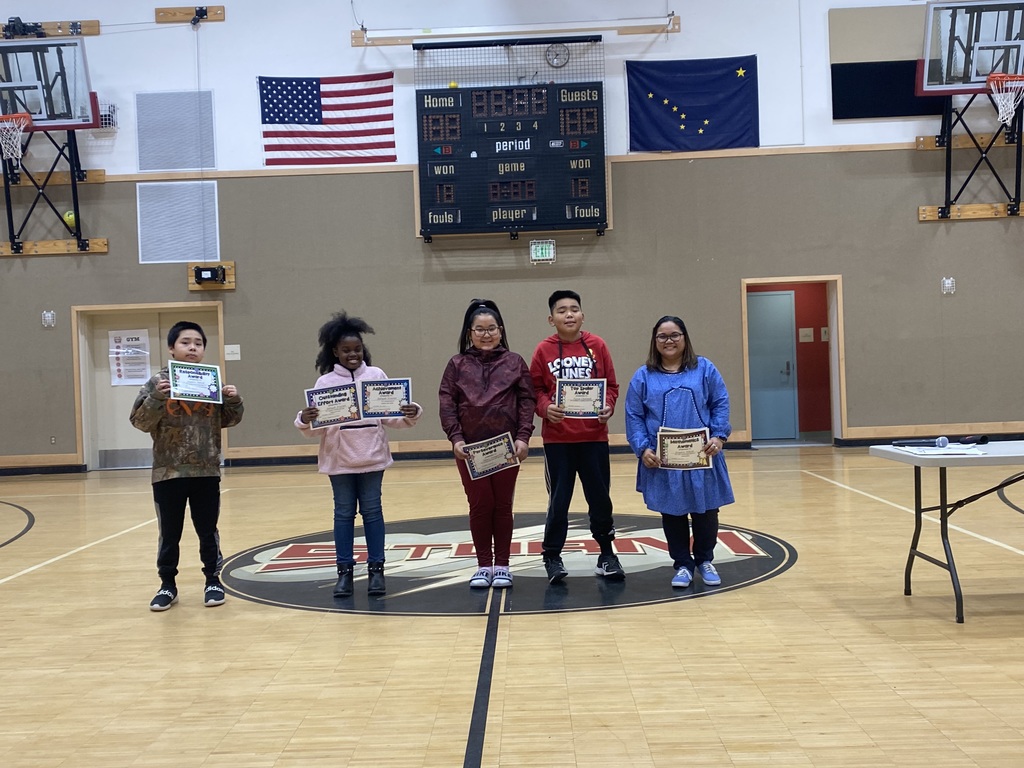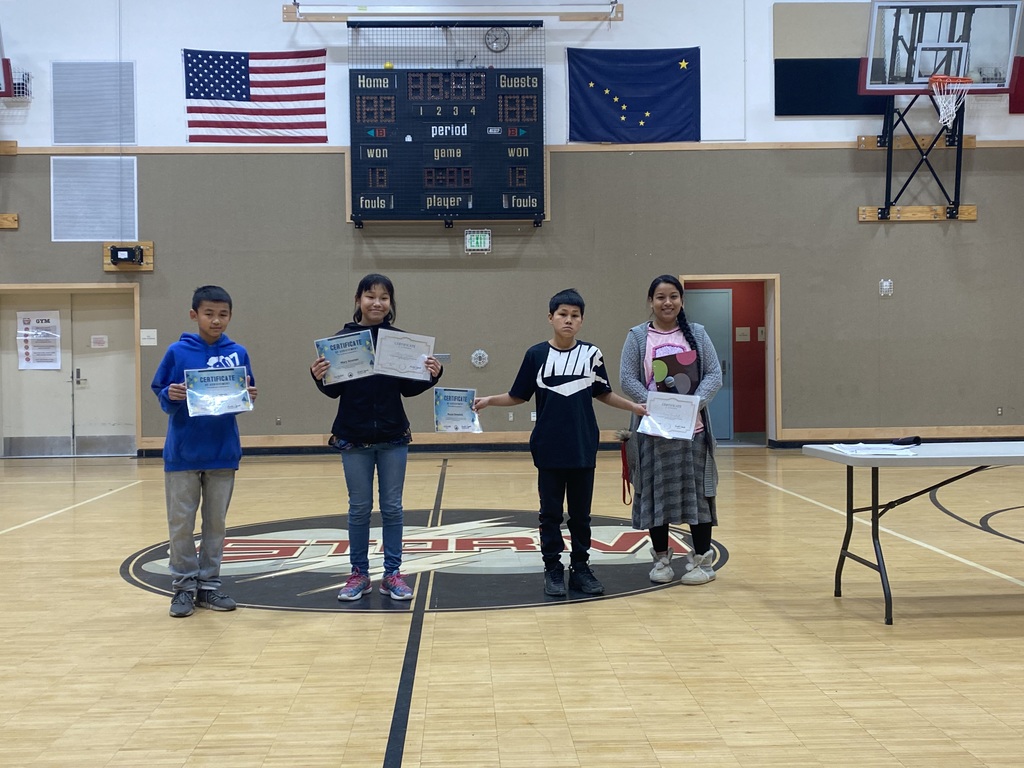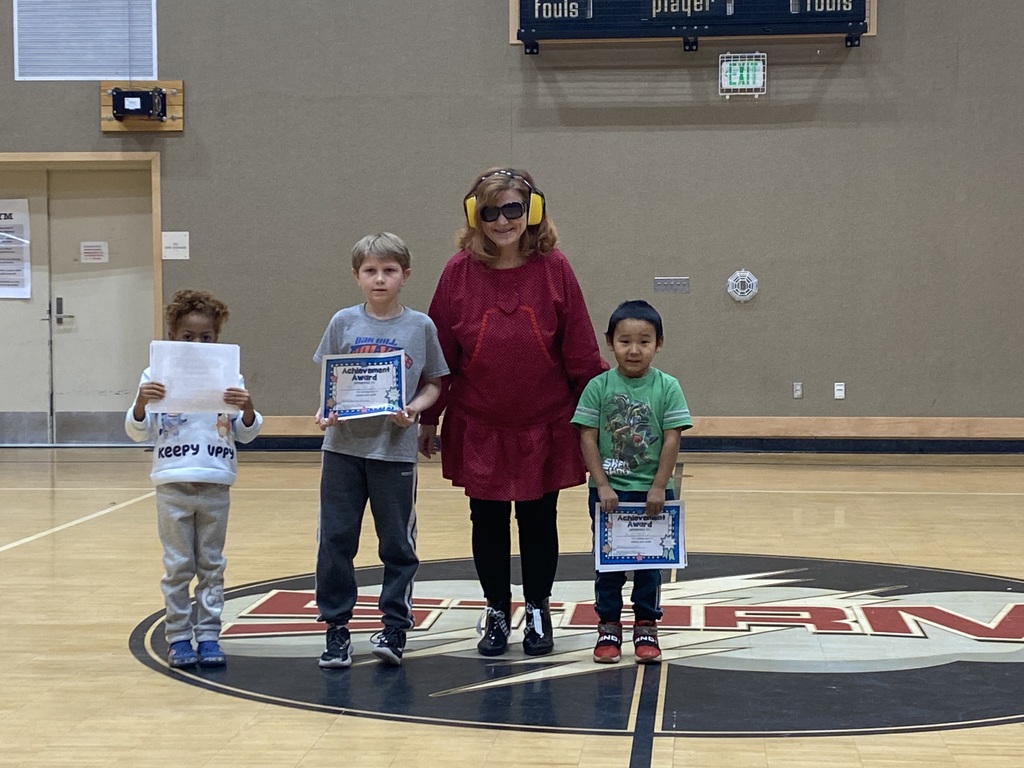 Thank you to SMK parents and guardians of our students who came and supported students at today's awards ceremony. We will continue serving pizza, salisbury steak, and tacos that students and staff made for you to eat anytime before 4pm today so you can catch a bite and meet with your children's teachers. We look forward to seeing you!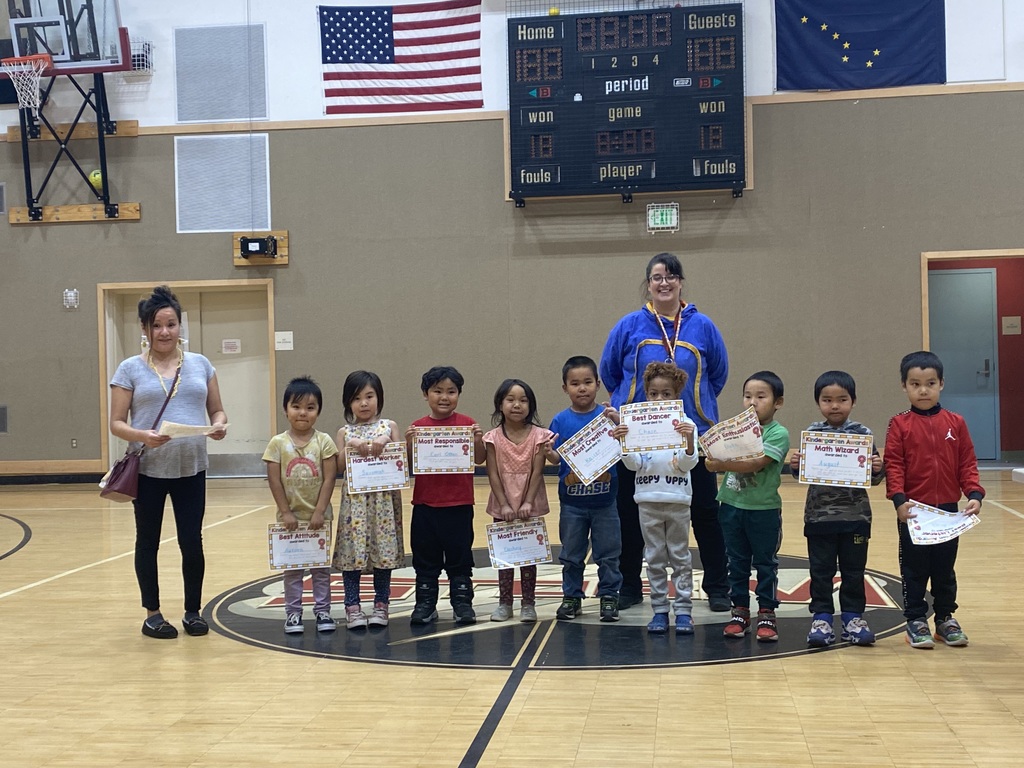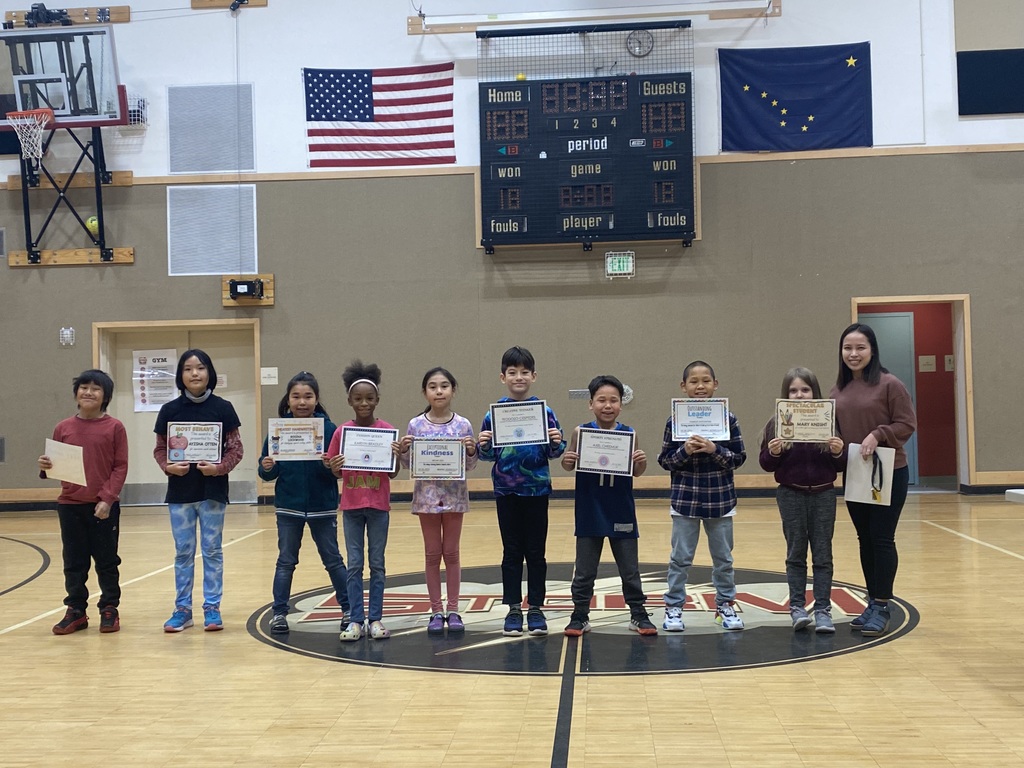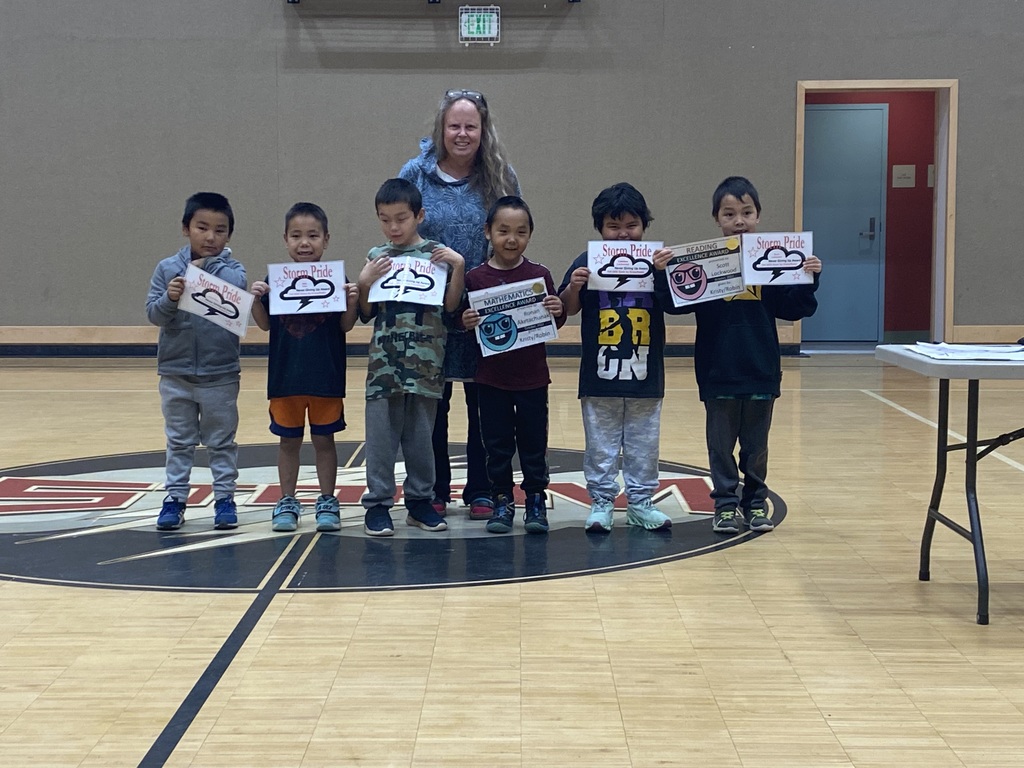 SMK Suicide Prevention Week March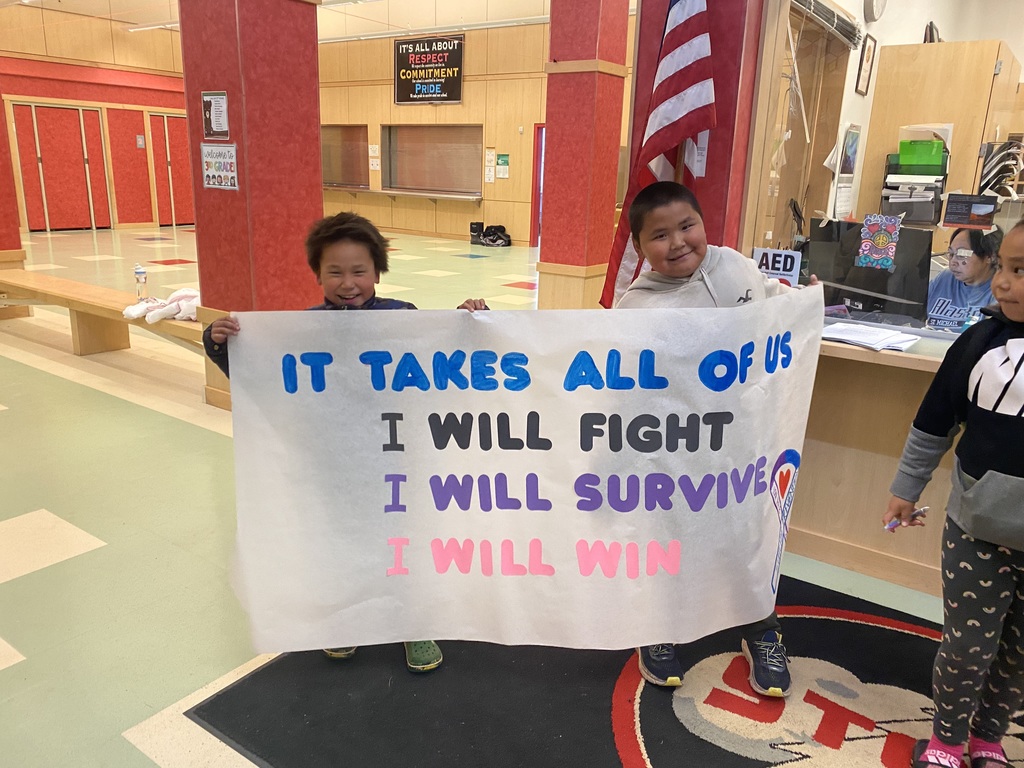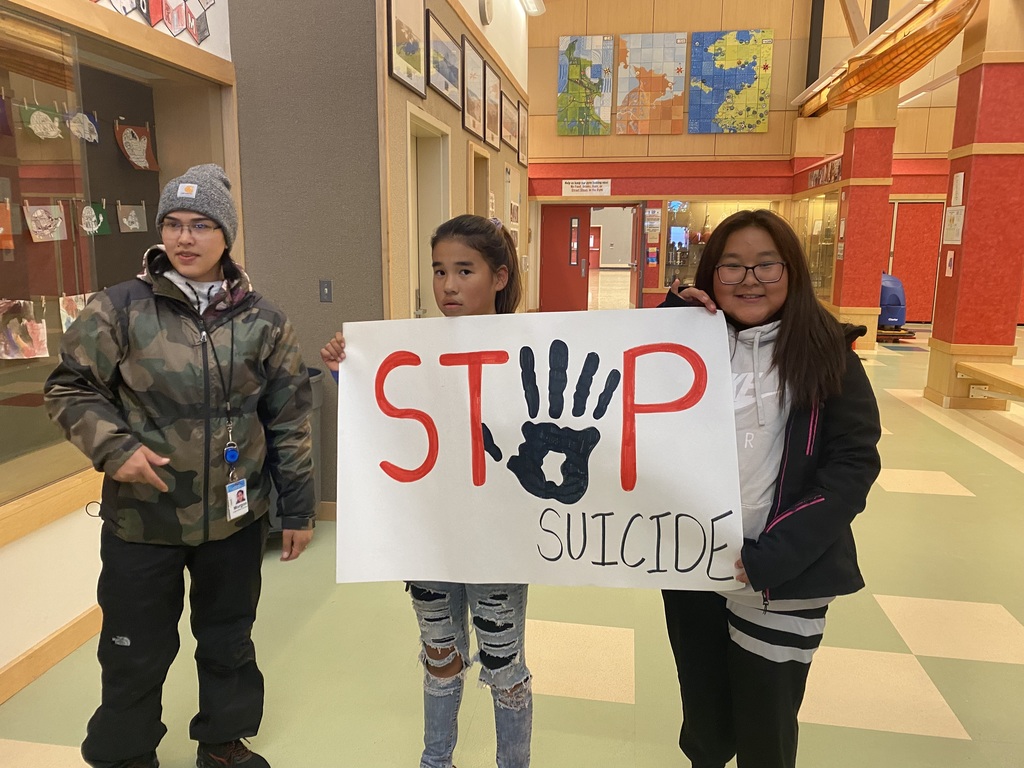 Saint Michael School wants to invite K-8 families to a night of fun STEM exploration: 6-7 pm.